Advanced International Hospital is a state-of-the-art healthcare facility located in the heart of Islamabad. Our mission is to provide accessible, high-quality medical care to all members of our community. We are dedicated to raising the standards of excellence in healthcare and to continuously improving the patient experience.
Our hospital is equipped with the latest medical technologies and staffed by a team of highly skilled and compassionate healthcare professionals. We offer a wide range of medical services, including internal medicine, surgery, pediatrics, obstetrics and gynecology, and more.
At Advanced International Hospital, we are committed to providing our patients with the best possible care. We work hard to create a welcoming and comfortable environment for all of our patients and their families, and we strive to make sure that everyone who walks through our doors receives the highest level of care and attention. Advanced international hospital is ranked as a top best hospitals in Islamabad.
Thank you for choosing Advanced International Hospital as your healthcare provider. We look forward to serving you and your family's medical needs.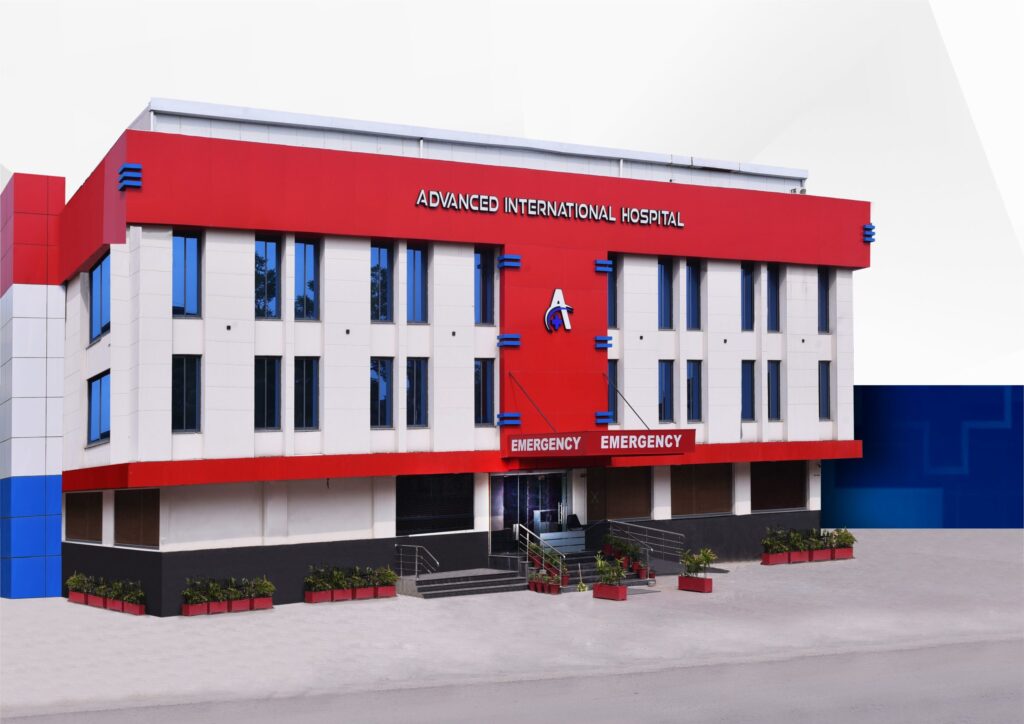 It is truly an honor for me to lead this emerging organization, and a privilege to be a part of an exceptional team of professionals who are passionate about providing the best care for patients.
Leadership is the humblest yet demanding of service roles, and it is my sincere pleasure to serve our patients in the ADVANCED INTERNATIONAL HOSPITAL (AIH) family and beyond. Here at AIH, we are constantly growing and evolving to meet the needs of our dynamic and vibrant community.

Our Mission is Making Better healthcare accessible for all.
We are a trusted resource to help keep you and your family in the best of health. We at AIH feel a deep sense of pride and commitment to all those who place their trust in our care. While we take pride in what we have accomplished we remain resolute in our focus of addressing the future healthcare needs of our communities.
We at All recognize our responsibility to provide you with the best health care available and I am proud to report that our staff and physicians deliver on that promise every day. Our staff and physicians take unwavering pride in our hospitals and services and dedicate themselves to compassionate support and uncompromising standards.
We at AIH believe that healthcare is about compassionate people, who selflessly and heroically deliver it in the face of adversity and those who show steadfast support for their local hospital in return for the highest level of compassionate clinical care. I assure you we remain committed to fulfilling healthcare needs now and into the future.
So, When You or one of your loved ones need a hospital , you can count on us! We're here when you need us.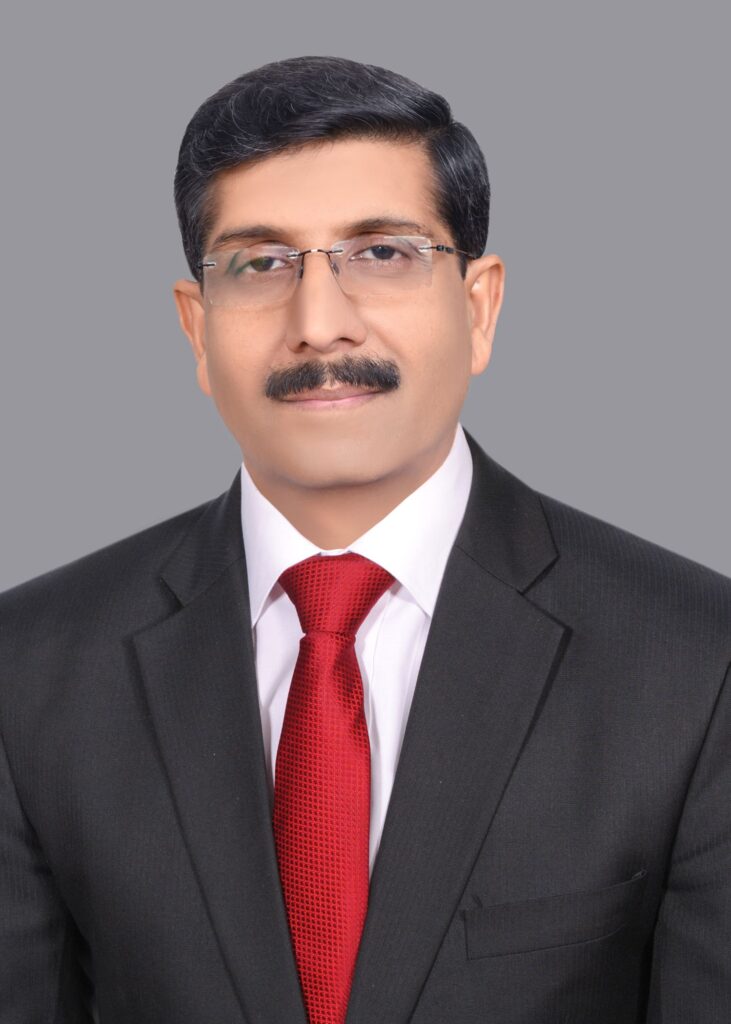 Today, I want to take a moment to reach out to you, our valued community members, on behalf of Advanced International Hospital Islamabad.
Our organisation is not just a collection of individuals; it's a family bound by a shared purpose and a commitment to excellence. As the Managing Director, I am immensely proud of what we have achieved together. Over the years, we have strived relentlessly to provide top-quality healthcare services, to innovate in our approach, and to meet the evolving needs of our community.
 
Looking ahead, our vision remains clear. We will continue to invest in cutting-edge technology, research, and training to ensure that we provide the best possible care to our patients. We will strengthen our commitment to patient safety, and we will foster a culture of continuous improvement in all aspects of our operations.
Your trust in us has been our driving force, and we are committed to continuing to earn that trust every day.
Here I would also like to address our team, I wanted to take a moment to express my heartfelt appreciation for your outstanding dedication and hard work at Advanced International Hospital.

In the world of business, challenges are a given, and obstacles are a part of the journey. However, it's our response to these challenges that defines us. I strongly believe approaching challenges are not as roadblocks but as opportunities for growth and innovation. Remember, we are at our best when we are pushed beyond our comfort zones.

Our strength as an organisation lies in our collective talent, passion, and dedication. When we work together as a cohesive team, there is no goal too ambitious, and no obstacle too daunting. Let's continue to support and inspire one another, because together, we are unstoppable.

In your daily work, I encourage you to find purpose and meaning. Understand that what you do here matters, not only to our organisation but also to the lives of those we serve. Your dedication and commitment have a direct impact on our success, and your hard work does not go unnoticed.

Lastly, always aim high. Set bold goals for yourselves and for our organisation. The pursuit of excellence is an ongoing journey, and I have no doubt that we have the potential to achieve greatness.

Thank you for your unwavering dedication, your resilience in the face of challenges, and your passion for our mission. Let's continue to write the next chapter of our success story together.
With gratitude and enthusiasm,
Making Better healthcare accessible for all
To raise the standards of excellence in HealthCare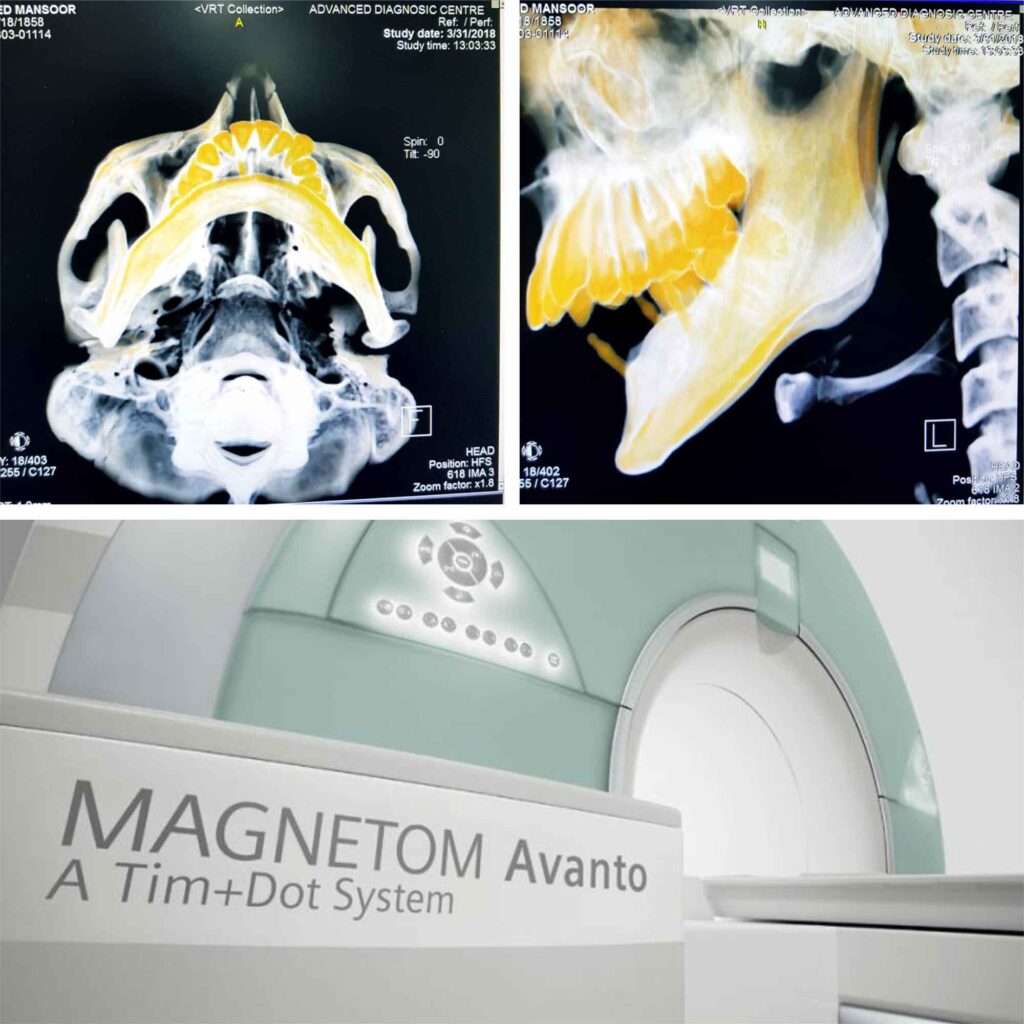 Nov 21st 2017___________
Our Journey Nov 21st,2017, Started with only MRI,X-Ray & Ultrasound.
April 2018__________
Pathology Lab April 2018,AD Established One of the most Advanced Pathology Labs in Islamabad.
July 2018_________
Advanced Medical Center July 2018, We Established Our Medical Center in G8 Markaz
2019__________________
In a Year, ADC achieved the biggest milestone of launching Pakistan full-body 1.5 Teska MRI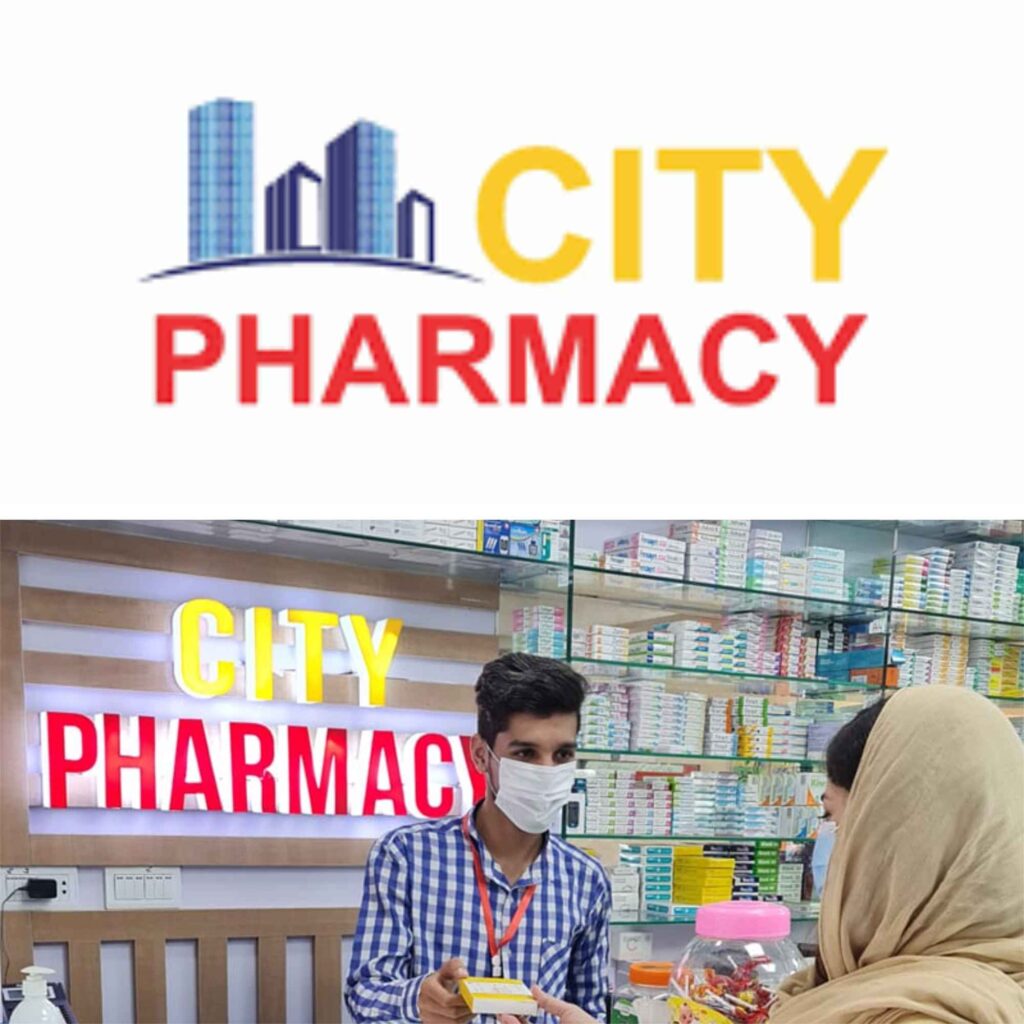 Aug 2019____________
Aug 2019 ADC brought its American brand City Pharmacy Pakistan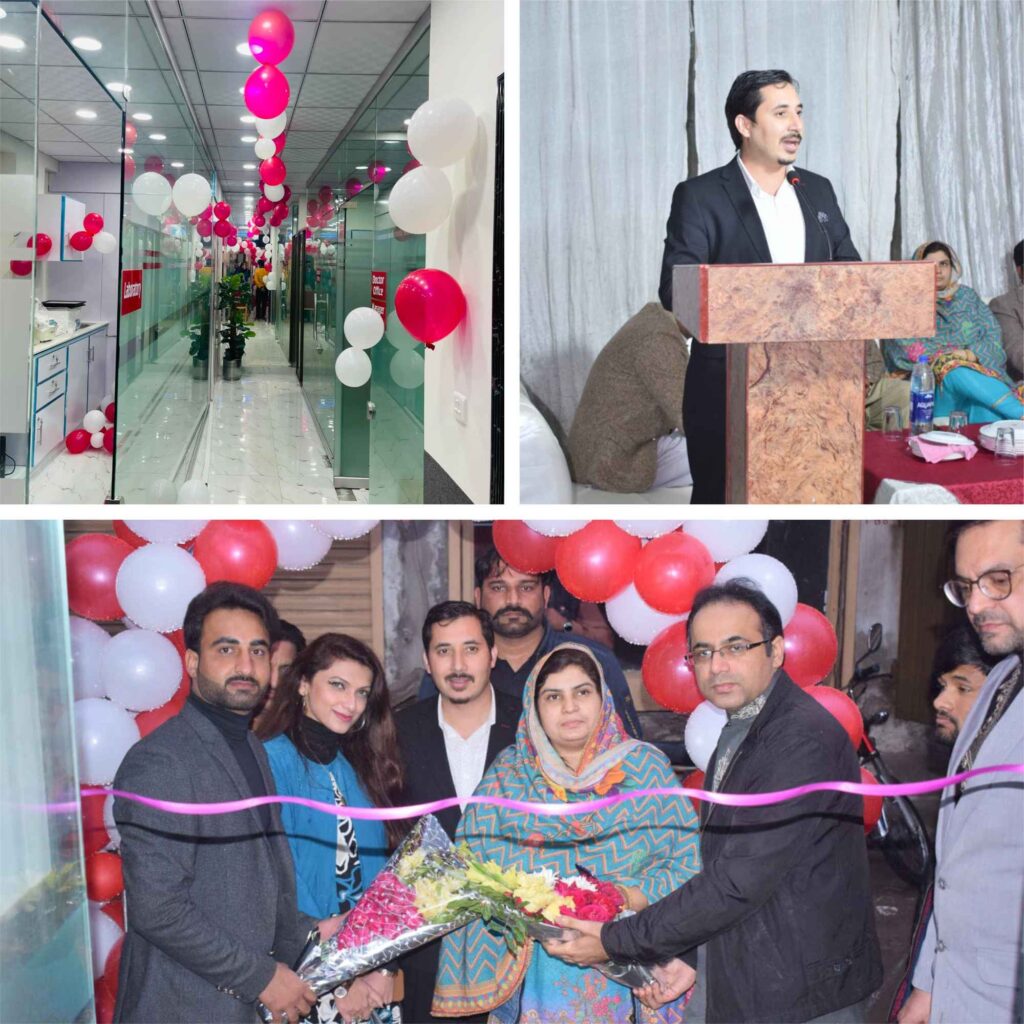 2020___________
In 2002 ADC went nationwide, Islamabad, Rawalpindi.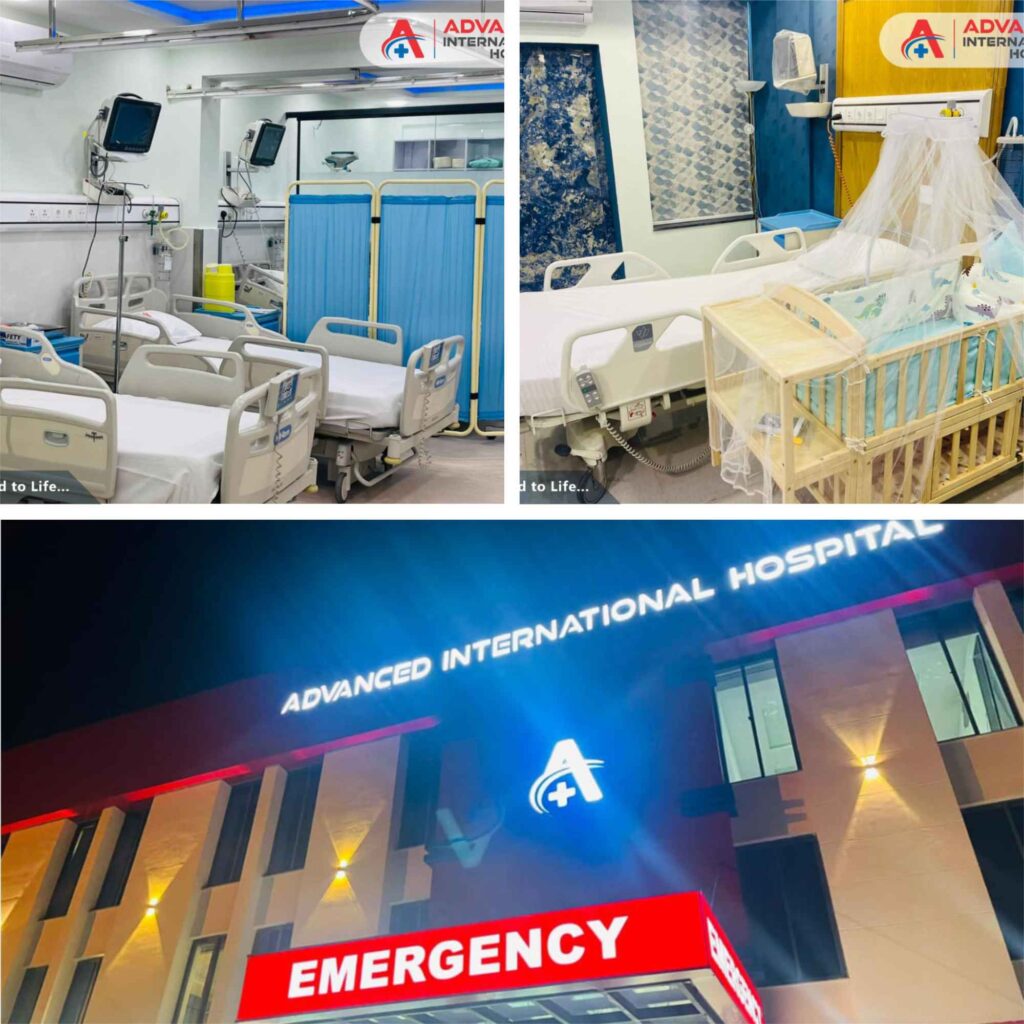 2021______________
Started Advance International Hospital